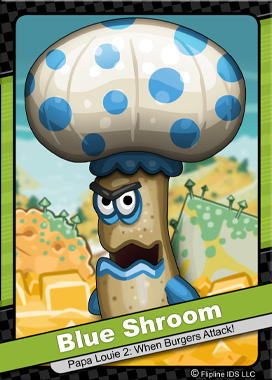 High atop Mount Monterey, the Shrooms start growing. Spurred by the moist, cheesy cliffs, they spread down wind into the Saucelands and beyond. Blue Shrooms are the least menacing of these mushroom baddies. Being immobile, they use their spongy, blue-dotted caps to protect them from danger. Preferring solitude, Blue Shrooms can become rather disgruntled when visitors approach.
Community content is available under
CC-BY-SA
unless otherwise noted.