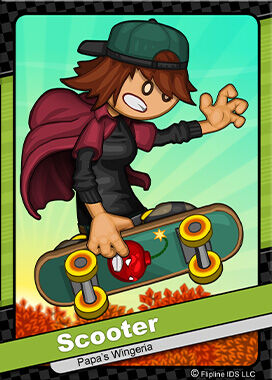 Scooter is a tomboy who loves skateboarding. She is also a chef in Papa's Donuteria.
She loves roller coasters, which is why she took the job at the Donuteria.
She hates barbecue sauce, but loves Fizzo. She once dived into a lake of barbecue sauce to get a Fizzo can.
Family
[
]
Three unnamed older brothers.